Easy & Convenient Booking Your driver From Nice Airport
Try Us & See the Difference
Ride with To

Go

Limo a

Trans

pOnyx Partner
Use our TranspOnyx Booking Engine, a ground transportation leading fare estimate software.
We ensure that your ground transportation requirements will be impeccably handled. You can your ride booking, edit, change it, and track your booking history with the possibility of editing reports of your trips conveniently. Your booking process will be easier and quicker with your trip's history and preferences. In case, your flights are early or delayed, with our flight tracking software we will automatically adapt pickup times accordingly.
Click or Call & Get Your Driver From Nice Airport
Phone

Catch one of our booking agents
Call  +33 6 51 40 91 58
ToGoLimo Online
SCHEDULE RIDES AND MANAGE YOUR TRAVEL
Set up an account on our website to easily schedule rides. View your past and upcoming travel details, update your reservations, set payment methods, and create favorites to make future bookings fast and accurate. Choose from point-to-point, hourly and as directed rides.

Call Us
LIVE CUSTOMER SERVICE 24/7
Need help booking a ride or updating a reservation? Can't find your login information? Leave something in one of our vehicles? Want to tell us about your ride experience? Our professionally-trained Customer Service Representatives are available for your call at any time.

Some French Riviera's Transportation Rate
| | | |
| --- | --- | --- |
| Flat rates |       Sedan |    Van |
| 1. A Driver From Nice to Monaco |                85,00 € |              100,00 € |
| 2. A Driver From Cannes to Saint Tropez |              200,00 € |              250,00 € |
| 3. A Driver From Saint Tropez to Monaco |              300,00 € |              380,00 € |
| 4. A Driver From Antibes to Nice Airport |                55,00 € |                70,00 € |
| 5. A Driver From Opio to Nice Airport |                80,00 € |                95,00 € |
| 7. A Driver From Antibes to Monaco |              140,00 € |              120,00 € |
| 8. A Driver From Nice to Ventimiglia |              120,00 € |              150,00 € |
| 9. A Driver From Nice Airport to Geneva |              380,00 € |              380,00 € |
More Reasons To Choose our Driver from nice airport
Flight Status Tracking

We are committed to be aware of any flight delay or cancellation in order to adjust your meet & greet accordingly
24/7 Booking Service

Do you require help about booking a ride or changing a reservation? Did youn leave an object in our car? Our Customer Care Service is available at any time.
Meet & Greet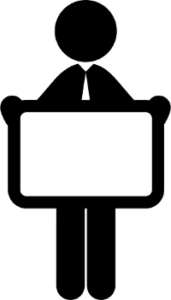 ToGoLimo's airport pickups automatically include offered Meet & Greet service. Your driver will wait right after luggage claim with a signboard bearing your name.
Guaranteed Drivers

Licensed, insured and guaranteed drivers' backgrounds. Possibility to know the car type, plates and driver details before pick up 
On Time Guarantee

Up to 10′ late, your ride is 50% off
Up to 20′ late, your next ride free
Friendly & Flexible Drivers

A detour, a stop or a different drop of location ? Ask our friendly and flexible driver from Nice Airport to Cannes, Nice, Saint Tropez or Monaco
Round Trip Bookings

Choose a round Trip ride in a single booking and get a minimum of 5 % off your booking fare
Member Benefits

Create a customer account and get an additional minimum of 5 % off your booking fare
Secure Payments

 Paiements 100% secure. Thanks to ou SSL security protocol
FAQs
How do I cancel or amend my transfer booking?
To Amend or cancel your ride booking you can simple call us to +33651409158 or email us
You can also CANCEL your ride through your dashboard if you are member.
You can make modification or cancel for free up until 2 hours before the pickup agreed time for one-way rides. As per hourly rides or tours you can change or cancel up until 24 hours prior to pick up time. By-the-hour bookings includes maximum 20km/hour.
How far in advance could I reserve a ride?
There is no limit, you can book rides several weeks in advance. We recommend to place booking with as longer time as possible.
What is cancellation policy for sightseeing tours?
Free cancellation for tours is accepted up to 24 hours prior to pick up time – in that case a refund will be done with deducing only bank transfer charges if any.
Here is a step-by-step guide to booking your ride
You can either book for yourself or for someone else.
Choose a service option: One-way transfer "A ►B" or a booking by the hour "HOURLY".
Enter a pickup and drop-off locations.
NB: Possibility also to search by zip codes or keywords such as "NCE" or "hotel Colette".
No need to specify your terminal for airport pickups as our chauffeurs track all flights.
Select date and pickup time. Please consider local time of the city you are flying to.
If necessary, add a stop towards your destination by clicking on "via"
Click on the 2 opposite arrows to book a return trip if you wish
Click on "Calculate price".
Choose your desired car class. And click on "Continue"
You have the choice of booking as "Guest", or as "Member" – you can set an account on the go and continue your booking.
Advise your flight number airport pickups (e.g. FR1953). This allows the driver to track flights status and adjust your pickup time.
The pickup signboard text will contain your name by default, but you can modify it to any other text such as a company name or a logo.
You can add any additional request or comment for the driver in the "Special request area (e.g. to give detail about child ages and weight, extra or oversized luggage etc.).
Click on "continue".
Use your discount coupon if you have one
Read and accept our sales conditions
Select the payment method you wish for the ride.
Once you validate payment you will receive a booking confirmation email in few seconds with your invoice enclosed.
When can I get the chauffeur's details?
You will receive the driver's name and phone number one day before pickup via email or WhatsApp. In case you booked for someone else, the driver's details will be sent to the email or phone number given during booking.
Please call us to +33651409158 for any issue or in case you couldn't reach or find your chauffeur.
How do I find or receive my invoices?
Invoices are received via email automatically after ride booking validation. If you set an account you can download any time any ride related invoice. For professionals or repeat member guests we can offer monthly payment facility with a monthly invoice.
Are there additional charges or hidden costs?
ToGoLimo has no hidden costs. After your ride fare estimate the displayed total price for one-way rides includes all charges; Parking, tolls, complimentary waiting time (60 minutes for Nice airports pickups and 20 minutes for all other addresses). For by-the-hour service, tolls and parking fees are additional.
How much will I be charged for my ride?
ToGoLimo costs are based on number of kilometres calculations from the pick-up location to drop-off location. For specific popular zones, fares are set as flat rates. To have an estimate of your journey, please use our TranspOnyx booking engine on ToGoLimo.com and enter your ride pickup and drop off location and enter a date and time of needed service.