Driver Service & Transfer From Nice Airport to Cannes, Monaco...
Are you Looking for a personal driver or chauffeur for a  transfer from Nice airport to Monaco, Cannes or Nice? With ToGoLimo you can find affordable and safe private driver services for Nice and the surrounding cities. Don't stress about Nice traffic or parking — Our professional Chauffeurs will make it hassle free.
Point to Point Service

Point to Point service with possibility of adding stops to your route.
We are in all train stations, ports and airpots of Nice and French Riviera
Hourly Service

Hourly and flexible Rides and Trips.
Whatever is your private event we have the right driver for you. Let's see what our drivers will show you.
Sightseeing Tours

Call us and check out our 6 tours through all the French Riviera and Monaco
( 4 and 8 hour tours)
Our Fleet
Luxury In Hands of Highly-Trained Chauffeurs for  your transfer from Nice airport
All ToGoLimo cars are late-model and highly insured. As well as we select our
professional Chauffeurs to be sure they have a good experience, background-checked, and highly trained. ToGoLimo has always the best car service to both business or leisure travelers.

Sedan
Mercedes E Class or similar
3 passengers + 3 bags

Mini-Van
Mercedes V Class – Vito or similar
7 to 8 passengers + 8 bags 
Rates of Transfer From Nice Airport
Destionation

   

Sedan

   Van

1. Transfer From Nice Airport to Nice centre 
             35,00 €
             50,00 €
2. Transfer From Nice Airport to Antibes 
             55,00 €
             70,00 €
3. Transfer From Nice Airport to Cannes 
             80,00 €
           100,00 €
4. Transfer From Nice Airport to Grasse 
             90,00 €
           100,00 €
5. Transfer From Nice Airport to Monaco 
             85,00 €
           100,00 €
6. Transfer From Nice Airport to Menton 
             95,00 €
           120,00 €
7. Transfer From Nice Airport to Fréjus
           130,00 €
           180,00 €
8. Transfer From Nice Airport to Saint-Tropez 
           220,00 €
           300,00 €
Most Reliable Shuttle Service Or Transfer From Nice Airport
Trusted, Compliant & Reliable
Known as having being number ONE on-time record of any Airport transfer company in Nice.
Official Nice Airports and Ports Access
All our cars and drivers have official allowances to All Nice airport terminals for your convenience.
Hussle-Free Booking
Book your private driver in few minutes and let us deal with the rest! Your chauffeur will track the flight to ensure being there at the right time.
Why Choose Us for Your Transfer from Nice airport ?
Free Wait Time

60 minutes flexibility to Nice airport arrival transfers and 20 for all other pick up locations.
Free Cancellation

Cancellation is free until 2 hours before the pickup time. For hourly bookings free 24 hours before pickup time.
Fixed Rates at Booking

Final prices will be shown before you book They are fixed and has no hidden charges or additional costs.
French Authorized Company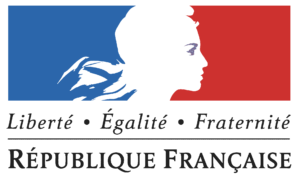 Choosing a Nice authorized and experienced transport company for your transfer from Nice Airport is a peaceful method to get to your destination.
Monaco Authorized
Official Allowance of service in Monaco Monte Carlo principality, and Monaco Cruise Port Hercule pick-ups.
User Friendly Booking

It makes it so simple to set your transfer from your PC, Android or IOS phone app or simply phone call
FAQs
 – What is ToGoLimo's modification and cancellation policy?
ToGoLimo has the N° one customer-friendly booking management policy in the transportation industry, you can either change or cancel your one-way ride booing up to only 2 hours before the agreed pickup time. Only by-the-hour rides and sightseeing & winery tours, which must be amended or cancelled 24 hours prior to pick up time. (Of course, cancellation or changes due to Covid-19 are totally free)
What happens if I am delayed at Nice airport?
ToGoLimo includes 60 minutes additional waiting time for Cannes and Nice airport pickups. As we we know that at Nice airport arrival procedures at passport control may change or be longer. That's why, we recommend to our passengers of international flights to schedule their driver to be at airport terminal 60 minutes or more after scheduled flight arrival time. In addition to that, we ask drivers for more flexibility and waiting more than an hour.
How should I choose the right pick-up time for my transfer from Nice airport?
That depends on whether you have a domestic or international flight. The time you spend through immigration and customs, also depends on the flight city of origin. For instance, Nice airport line waiting times are often longer for flights coming from outside EU. It also depends on whether you are traveling with only hand luggage or with checked luggage. Concerning outside EU flights, we recommend about 60 minutes wait time between the plane landing and your exact pickup time.
Anyway, to face unexpected delays, we offer for all airport pickups 60 minutes of complimentary wait time. That's why, it is mandatory to provide your flight or train numbers during booking process. That would allow us to track flight status and adjust your pickup time according to actual arriving time.
 How can I book A driver by the hour In Nice?
Yes, on top of our booking module instead of choosing an A to B service you should select the second tab "HOURLY ". After that, put your pick-up location, date & time, and the number oh hours you need your driver.
How do I pay for my ride in Nice, Cannes or Monaco?
Most of the time you pay directly the driver after the completion of service. If you want to prepay, you can do it on our booking engine, on the third step once the total price is shown and fixed you could proceed with card payment.
How can I find a driver accepting animals / pets?
Choose ToGoLimo, we are animal friendly, just advise the details of the animal in the "Special requests Area" when processing your booking. We ONLY accept guide dogs and small size animals contained in a suitable closed transport box. Transporting pets with ToGoLimo without giving details in your booking "Special requests Area" could lead to additional charges.
What types of vehicles does ToGoLimo use?
ToGoLimo offers two service classes: Sedans and Vans. For example, these categories of selected cars may include:
Sedan Class: Mercedes E-Class, BMW 5 Series, Audi A6, or similar
Van Class: Mercedes V-Class, Vito, Caravelle, or similar
It's impossible to guarantee your demand for particular vehicle models, types or colors, all cars are subject to availability.
How can I book a ride in Nice, Cannes or Monaco?
Booking with ToGoLimo is user-friendly you have different ways to book your ride on the French Riviera or Monaco. You can either book for yourself or for someone else via:
Our web site : ToGoLimo.com
The TranspOnyx app for iOS or Android
Contact us or simply give us a call to +33 7 67781026
Do I need to advise my arrival flight terminal for airport pickups?
No, it is not necessary simply enter the airport name as your pickup location, as well as your flight number when you are asked for it. The driver will track the flight status and meet & greet you at the right arrival terminal
What's benefits do we have of creating a ToGoLimo account?
A ToGoLimo account allows you to process very quick bookings, display and manage your actual, cancelled and completed rides.
You May cancel your bookings, edit your personal account information. As well as, print your invoices. With account member you have automatically a minimum of 5% discounts comparing to non-member guests.
Is my account info accessible on the TranspOnyx mobile app?
Yes, all of your account details are visible through mobile app, same as desktop website.
Is gratuity included in total price or do I have to tip the driver?
Unlike the US, In France gratuity is not included and french doesn't feel they have to tip for service. Only if you wish and you are happy with service, feel free to tip the driver directly after service.
Will I get a receipt of my ride?
Right after validating the pay now or later step you will receive your invoice via email. You can always request a copy by asking us by email.
Also, you could at any time print ride details and invoice from your member dashboard, so please set an account and enjoy!
Is Meet & Greet service provided at Nice Airport?
ToGoLimo offers meet & greet service for NO additional cost.
Your driver will meet you right after baggage claim, at the arrivals hall of the announced gate. He will be holding a sign bearing the lead passengers name.
Should I bring my own child seat?
During your booking you can request a child seat, for No additional cost.
Please advise us the kid age and weight during the booking process.
The French law requires the passenger himself to fix the car seat or make sure it is correctly fixed by the driver.
Does ToGoLimo offer discounts on ride bookings?
Sometimes, ToGoLimo offers member and non-member clients some promotional discounts on ride bookings. It's important to note that only one promotion code will be applied per reservation, this promotion code is entered on the third step of booking just before checkout. Members have a minimum of 5% discount per reservation in addition to any other promotion.
Tags: 
yp58 一品堂  – 东方心经 600049 一品堂 –  香港一品堂 –  一品堂经典论坛 3k34k – 一品堂图库 yp58 – driver nice airport – transfer service –  黄大仙救世网 www808hk 脂肪含量低推荐每天喝一杯豆浆为宝宝的出